Need some wheels for a day? A week? A month? Bike hire is a great option. Port Melbourne Cycles offers a small fleet of hybrid and road bike rentals.
Hire Bike Information
A helmet, lock, pump and puncture repair kit is included with all bikes
All our hire bikes are fully serviced and checked over by our mechanics before each ride
Rider MUST have a valid driver's licence and credit card on the day
Hire waiver MUST be signed by the hiring rider
Hire rates are negotiable for rental terms exceeding one week
Hire rates
Urban Bikes
| | | |
| --- | --- | --- |
| 1 Day (24 hours) | 3 days                     | 7 days                     |
| $40 | $90 | $180 |
Road Bikes
| | | |
| --- | --- | --- |
| 1 Day (24 hours) | 3 days                     | 7 days                     |
| $50 | $120 | $250 |
Hire Bikes – Hybrid – Scott Sub-cross or Similar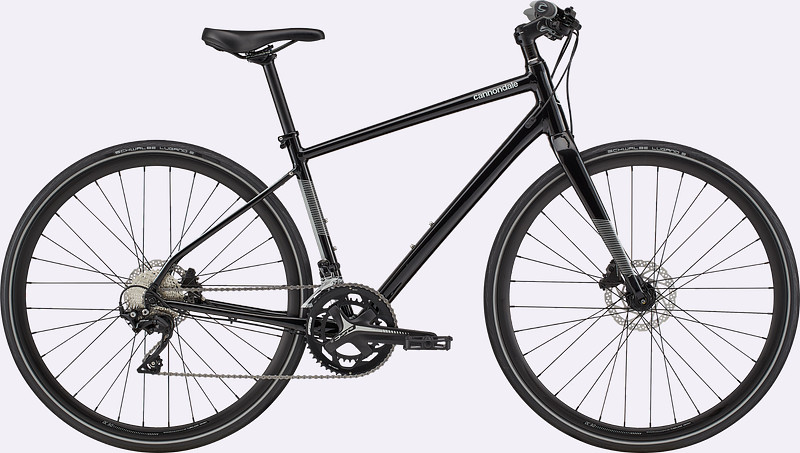 Hire Bikes – Road – A range of Pinarello, Cannondale, Norco or Similar
        
Contact PMC
today to find out more about our service!
read more...
If you're looking for a fun way to get fit PMC can help you with Bike Hire. If you are healthy and active, then hiring a bike could be the answer. There are lots of benefits to hiring a bike, including:
Road Bike Hire offers a Great Way to Get Around
Bike hire offers a great way to get out and about and explore the beautiful scenery our country has to offer.
With the freedom of being able to ride where you want, when you want, and for as long as you like, there's no better way of seeing what Melbourne has to offer than by bike.
With bike hire you can explore new places: Whether it's your first time in a city or town or not, riding bikes allows you to see specific neighbourhoods in more detail than if you were walking or driving around on foot. This gives riders a unique perspective on cities that they may not have had otherwise.
You can see the beautiful scenery our country has to offer: Whether it's rolling hills with sheep grazing along their sides; luscious green forests; secluded lakes and rivers; or majestic mountains (and everything in between), Australia has some of the most beautiful scenery on earth as does Melbourne CBD!
Hiring a bike is a Good Way to Get Fit.
If you're looking to get fit, cycling is a great way to do it. Cycling has been shown to reduce the risk of heart disease and cancer, boost your mood and improve mental agility.
The World Health Organization recommends that people should cycle at least 150 minutes per week (or 75 minutes five times per week).
The City of Melbourne has launched a new campaign called 'Think About Your Ride' with specific strategies for getting more people on bikes in Melbourne over the coming years.
The campaign aims to encourage Melbournians to choose a healthier mode of transport and use their bicycles as part of their journey to work or around town.
One of the main reasons why people don't cycle is because they feel unsafe or unconfident when riding on busy roads with heavy traffic; however, if we can make cycling safer by creating better infrastructure for cyclists, this will encourage more Melbournians out there!
Bike Hire is handy for Exploring New Places.
It is also handy for exploring new places.
When you are touring on a bike, you can visit places that are difficult to reach by car. You can stop and take photos along the way.
Melbourne has so many scenic places, from the beach road and the Port Phillip Bay area to trendy North Carlton and the inner suburbs or the more remote Dandenong ranges. All you need to do is pick a great day when the weather is good.
It can Help you Lose Weight.
Cycling is a great way to burn calories. If you're trying to lose weight, one of the most effective ways to do so is by exercising regularly. And if you've been looking for an excuse to get on your bike, here it is: cycling is a fantastic way to burn off those extra pounds and improve your health overall.
You can ride a bike anywhere. A bicycle can take you places where cars cannot go—and it doesn't require any fuel or special gear like other modes of transportation do.
Plus, you don't need any special skill set—you just hop on and go! It's perfect for anybody who wants an easy form of transportation that doesn't require too much effort (or money).
It will also Help Improve Your Health.
The benefits of riding a bike are numerous. But there's one very obvious reason why you should consider getting on two wheels: it's good for your health.
Bike hire and riding a bike regularly will help you get fitter, lose weight and increase your cardiovascular fitness. It will also improve your muscle tone, balance and coordination.
Plus, cycling is great for the environment—it doesn't emit any pollutants! Here are some ways that biking can improve your health:
You'll burn calories and reduce the risk of heart disease, diabetes and strokes by lowering blood pressure or cholesterol levels (a benefit especially important for those with existing conditions).
You'll be able to enjoy fresh air without being exposed to harmful chemicals from car exhausts (which have been linked with birth defects).
Cycling can reduce stress levels because it helps clear out mental cobwebs caused by long hours at work or home commitments—and gives us something else to focus on besides whatever's bothering us!
You can Burn up to 600 Calories Per Hour cycling at a Moderate Pace
Cycling is an excellent way to burn calories and lose weight, but it's not any better than the other activities listed above.
Cycling is a high-intensity activity that burns more calories per hour than a low-intensity activity like walking or running.
1,000 calories an hour if you Cycle Faster
Cycling at a moderate pace—about 12 miles per hour—burns approximately 600 calories per hour, while cycling at a faster pace may burn up to 1,000 calories in an hour, making bike hire a great alternative to a busy gym.
Hiring a bike can help you to Reduce your Carbon footprint as bikes produce No Carbon Emissions.
In today's world, it's more important than ever for us to go green. If you are looking for a way to reduce your carbon footprint, hiring a bike is one of the easiest ways to do so. Here are some other benefits of hiring a bike:
Cycling is healthy and low-impact. Bikes are great for getting exercise, but they also have very little impact on the environment compared to driving or taking public transport. This means that you can still enjoy all the benefits of being outside without hurting Mother Earth in any way.
You can cycle to work instead of driving or taking public transport. By doing this, you will spend less time in traffic jams and therefore waste fewer resources on fuel and parking spaces (which often cost money). This will make your commute much more enjoyable!
They are Easy to Use and Affordable.
Bikes are easy to use. They do not require fuel or insurance. This makes them an affordable means of transport as they do not incur any cost on its users while they are operating it.
There is no need to worry about traffic jams because bikes can easily maneuver through narrow areas at high speeds without facing any barriers on the road, time to give bike hire a go.
Bike Hire is More Fun than Driving, especially in cities and towns
You should consider cycling as an alternative to driving because it is also much more fun than driving, especially in cities and towns where there are often traffic jams and it can be difficult to find a parking space.
Cycling is easy to use, cheap and good for the environment. You don't need special clothes or equipment like you do when you go skiing or play tennis; your bicycle just needs a bit of regular maintenance (such as cleaning and lubricating the chain) every now and then.
Since you're not burning fossil fuels while riding, it's an environmentally friendly way of getting around town!
You should Hire a Bike at PMC
It's fun
It's good for your health: riding a bike is good exercise and it helps you breathe clean air.
It's good for the environment: cycling instead of driving means less pollution from cars, which means cleaner air! Plus, cyclists don't need to contribute to global warming by generating exhaust fumes.
They're affordable: there are no fuel costs or maintenance costs associated with bicycles since they run on human power only!
Plus, you can easily store them inside instead of taking up space in your garage or driveway when not in use.
If you haven't tried hiring a bike from us before, then I would encourage you to do so. It is a great way of exploring the beautiful scenery our country has to offer and also getting fit at the same time.
Get in touch with our team at PMC today!